Say Hello To All Things Local
"Olá Local" in portuguese means "Hello Local". Welcome to the Algarve and welcome to my website, Im Yvette Martins and my top priority is to provide you with the best resources to all things local for an incredible stay!
Book a Place to Stay
Whether your looking for a Hostel, Hotel or a Private Holiday Rental, I've got you covered. You can't go wrong with options like Book now - Pay Later, Free Cancellation and Discounts up to 80% OFF on selected offers.

Sleep Around
Book Attractions & Activities
Never a dull day in the Algarve. Sightseeing, nature walks, safaris, water sports, sailing, you name it and I've got your back. Find the perfect outdoor activity, cultural themed attraction, day trip or excursion, right now.

Fool Around
Book a Ride
There's no doubt you obviously want to see and do it all, but distances between the "must-see" cities and places in the Algarve can get lengthy. Save money on Taxis and book a shared or private shuttle transfer.

Get Around
Stay In The Loop
In response to the growing demand for authentic "insider" tips and recomendations, that aim to steer you away from tourist attraction traps, I provide you with valuable advice via social media, ultimately offering my knowledge of local customs & locations that allow travellers who are looking for a more authentic way to delve into the Algarve's local culture to do so through a trusted information source.
What People Say
"Yvette was so helpful and available in attending to all my queries and she provided me with so much insider info! I've been to the Algarve over a dozen times, but experiencing it through her eyes was an eye-opener."
Elaine, Canterbury, UK
"Nature at its best, such a blue and inspiring ocean. Very clean places and exceptionally good food. Thank you Yvette for all your recommendations, had the best time ever."
David, IBIZA
"Algarve really is paradise on earth!! Great nature. Beautiful country and such lovely and very respectful people. The food is absolutely amazing. Yvette is so friendly, she gave me so many tips right on Instagram DM. I love Algarve."
Heidi, Germany
"Algarve is fantastic. Nice people and many nice towns, villages and praias! Thank you Yvette, couldn't have done it all without you."
Helmer, Växjö, Sweden
"I loved it. It's the experience of a lifetime and Yvette made sure of that by steering us to the right places."
Julsci, Hungary
Hey! What Do You Say We Connect On Instagram?
Browse a selection of some of my curated highlights and see what you think! For all the latest updates, keep up with my "InstaStories" @thesunnyalgarve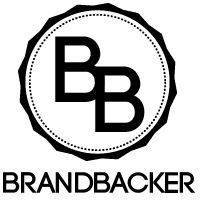 I back local businesses and brands.
Are you interested in showcasing your products or services to a community of 75K+ world class travelers and Algarve enthusiasts?
Messenger-me and show me what you got! If I determine it's an experience that will enhance my audiences travels through the Algarve, I'd love to work with you.
Messenger